Thu 12 Jun 2008
A while back Uncle Murphy stayed with us.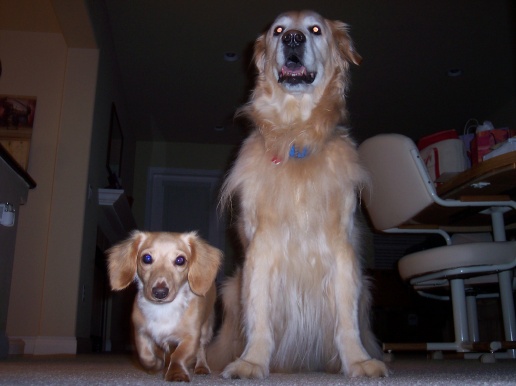 Mom said she'd take us both on a walk!  That means getting out leashes!
Mmm.. the air's so great out here!
We went to the dog park…
I was nervous at first and stuck with Mom:
Hmm… Murphy's talking to that strange dog…. is that ok?
We chased each other!
Oh, yeah… we're cool.  Imagine we're walking slo-mo ala Reservoir Dogs: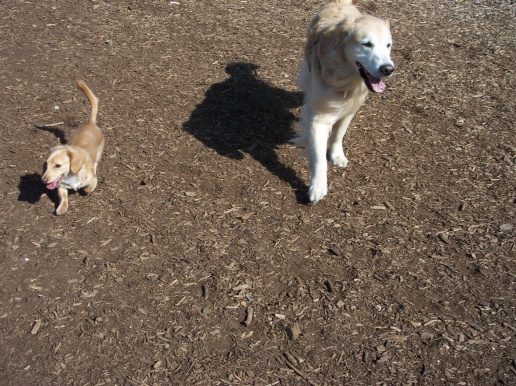 It was a great visit!  Love you, Murphy: