Tue 4 Sep 2007
Daddy got a package today from Aunt Carol.  It was a Box o' Fun!  And just for no reason!  There was a cool crinkly boot inside.
Dad said I could have it.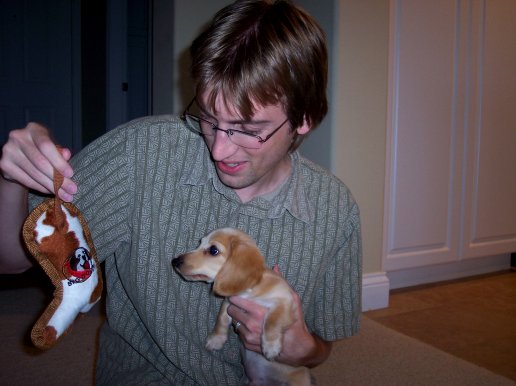 It's awesome!  Give it, Dad!
It's fuzzy and crinkly and it squeaks!  Cool!
I love you, Boot!
Thanks, Aunt Carol!!
---
No Responses to " Boot! "
Comments:
Leave a Reply
You must be logged in to post a comment.