Mon 24 Mar 2008
We spent a great weekend at the Ranch!
It's officially springtime, just look at these wildflowers…
They are great for romping through!
Me, near the beginning of our walk:
Me, towards the end of our walk:
Walking through the poppies…
Matt, Mom, Dad and Jenny:
With me and Shammy:
We celebrated Nani's birthday:
Happy Birthday, Nani!
We'll gladly help you out with your presents!
On Sunday, Grandmom and Granddad set up an egg hunt.  How many eggs can you spot?
The last egg was apparently tricky to find:
After the egg hunt, there was a treasure hunt, with clues and puzzles!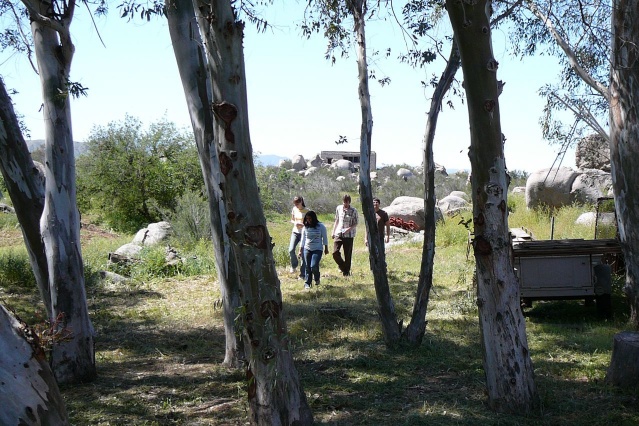 How we coming on that clue, guys?
After getting all the puzzle pieces, it was time to decipher the last clue: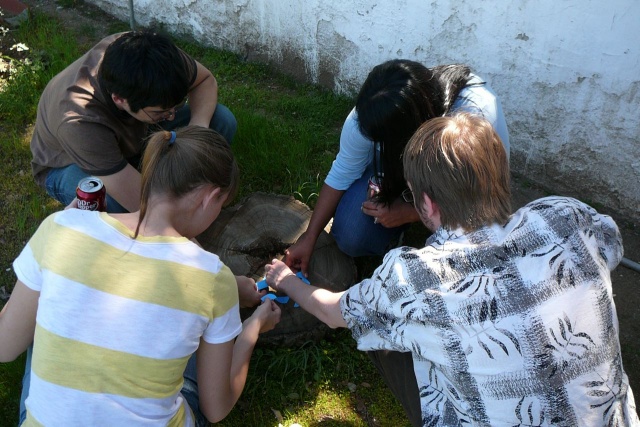 WOO treasure at the fish pond:
Theeeeen, there was an egg hunt for the doggies! With delicious treats!
Looks like Murphy's got one:
Oh, and Shammy's found one too!
Shammy the egg horder:
Happy Easter:
We also celebrated Shammy's first birthday!
Always lots of fun at the Ranch!
---
No Responses to " Easter at the Ranch "
Comments:
Leave a Reply
You must be logged in to post a comment.