Wed 2 Jan 2008
We spent New Year's at the Cabin – it was my first time there!
Isn't this great?
Me by the bear.  I sorta blend in:
Ready for a walk!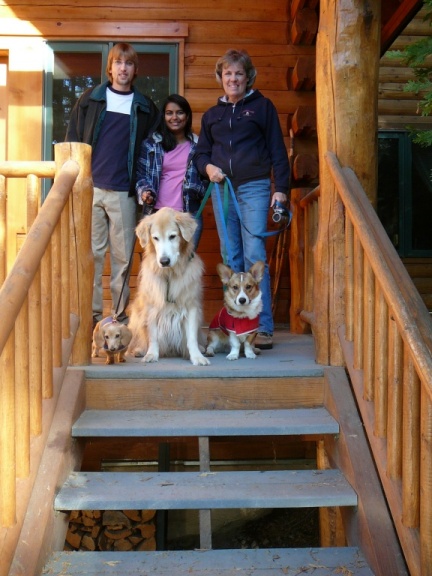 My first time playing in snow!
Barking at kids that are sledding: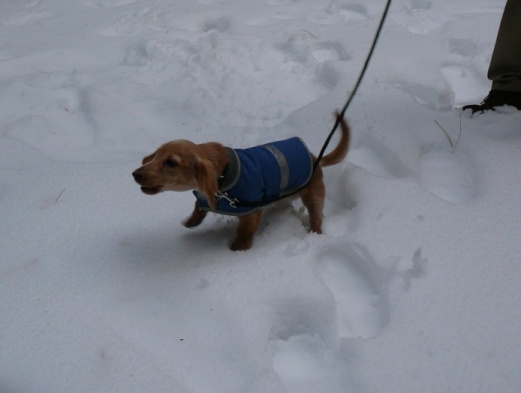 I know, I'm impossibly cute:
Mmm, nature smells gooood:
This white stuff sure is cold, Dad!
Granddad, Murphy, Grandmom, Shammy, Mom, Dad and me (not paying attention):
Family portrait:
Warming up with Mama:
Man, Murphy is the best… He's so warm and cozy:
Oh man, we're so cute!
Ready for more walks!
Seriously guys, this snow stuff is freezing: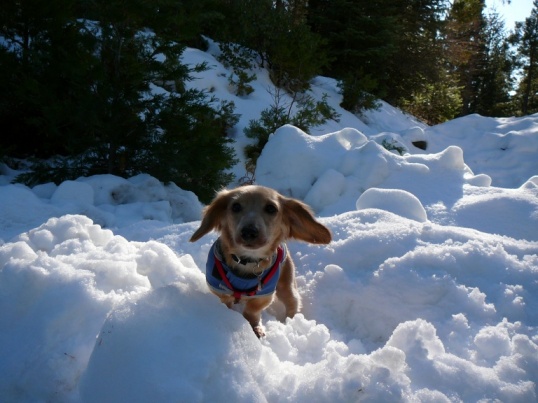 Fine, I will try to pose:

With Shammy in our snowsuits:
Cozy fire… cozy blanket… this is the life!
We're enjoying the view:
When are Mom and Dad gonna wake up and come downstairs?  Maybe I should bark for them…. BARK BARK!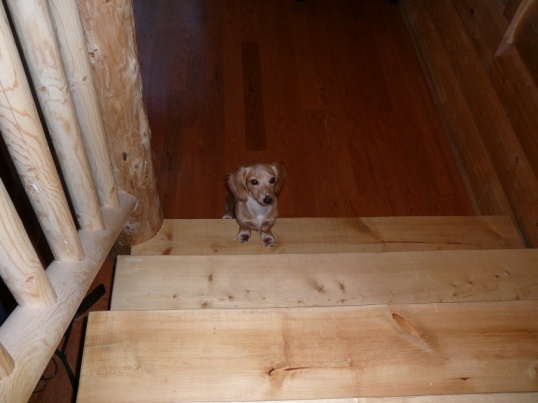 Hey Shammy!  Welcome to the Badger Cave III:  Revenge of the Badgers:
Aaah!  Intruders!
Ok time for a nap:
Napping with Grandmom:
Dad?  Dad?  I can't seem to find him… (Woo WoW at the cabin)
NEW YEAR'S EVE:
Let's party, guys!
The house is looking great: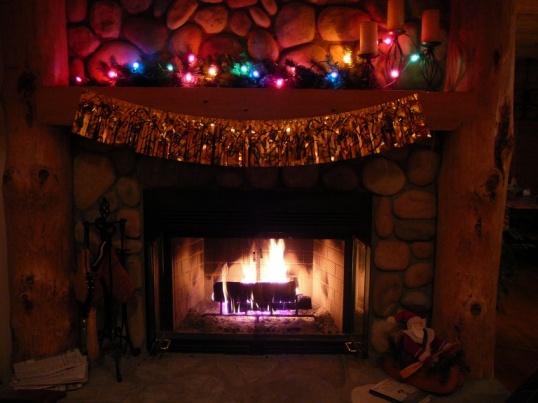 Dad, Mom, me, Granddad, Grandmom with Shammy and the Murph:
Playing free-range!
Romping for the camera:
---
No Responses to " New Years at the Cabin "
Comments:
Leave a Reply
You must be logged in to post a comment.