Sun 1 Jun 2008
We celebrated my birthday a little early at the cabin, during the three-day holiday weekend!  It was a lot of fun!
Grandmom had a surprise for me:
"I'm one!" 
Me with Mom:
With Mom & scruffy Dad:
Dad, you so silly!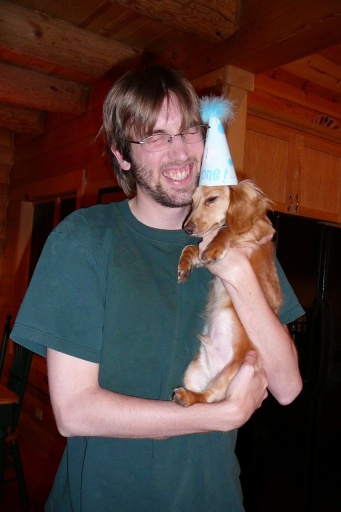 I can manage to look dignified wearing such a hat.  Can you?
My presents!  Aren't they pretty?
I'm just gonna dig in, ok?
I'm glad I've had practive opening presents…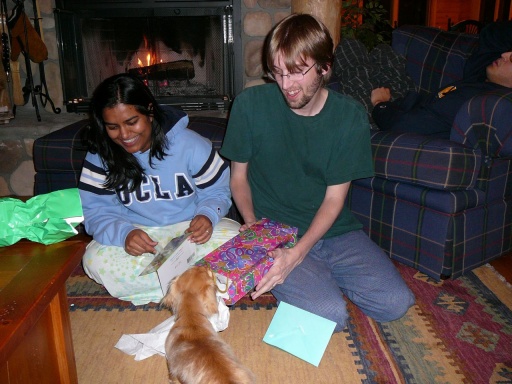 Me in my new UCLA jersey!  We're number 1!
"You're sure this isn't too much, guys?" 
With Murphy bear:
With Shammy: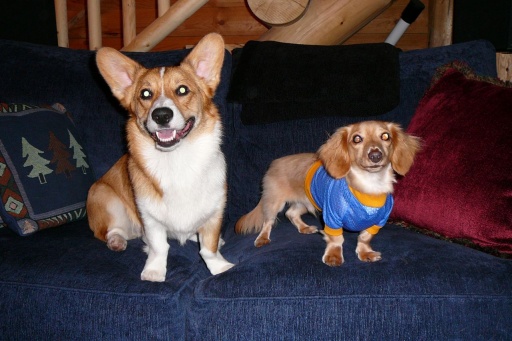 "That was a great party, Dad." 
With my friends!
Thanks for the presents!  I had lots of fun.
---
No Responses to " Birthday Celebration! "
Comments:
Leave a Reply
You must be logged in to post a comment.