Mon 23 Mar 2009
In March my daddy disappeared! And we had to move into a tiny little house! Mom was gone all day most of the time. At least Murphy was there. It was only for 3 weeks!, but it felt like FOREVER.
Mom had to wear this thing on her face. I tried it on and it was uncomfortable.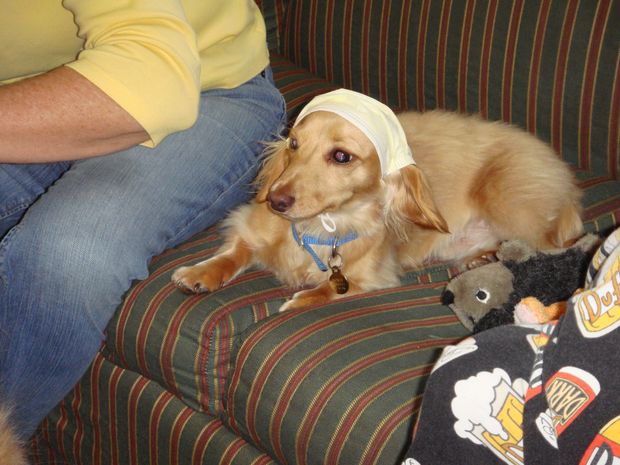 When he came back I was so happy I got all blurry!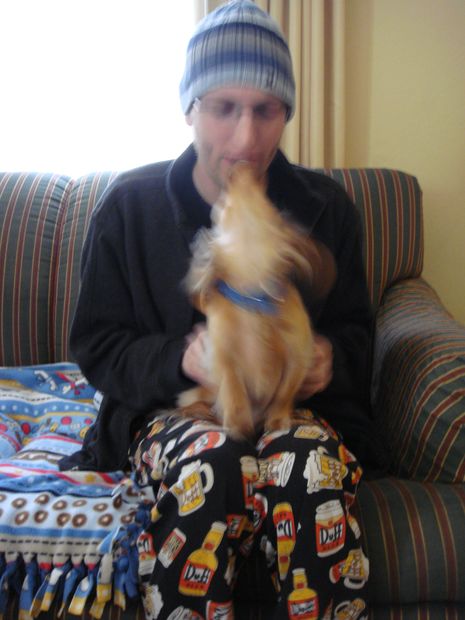 When we went home he didn't want to do anything but lie on the couch for a long time, but that's just fine with me!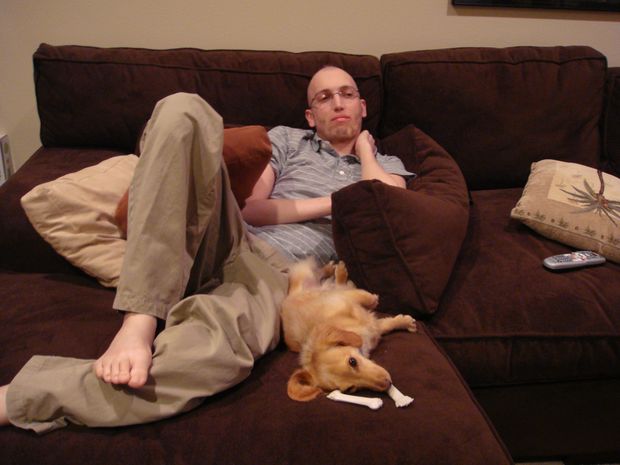 ---
No Responses to " Hospital "
Comments:
Leave a Reply
You must be logged in to post a comment.